Car Delivery
During COVID-19 Pandemic
Our cakes are delivered in purpose-built cold box to ensure our cakes are always chilled, even in transit.
Deliveries are done by third-party runner (car). We will arrange delivery for you.
Delivery time slots are 10am -12pm or 2pm-5pm (Friday: 230pm-5pm). However, timing might change due to our route planning. You will be informed if there's any changes to the delivery timing.
You will received an sms informing your cake is on the way and arrived. Our delivery partner also provide real time tracking of your cake. Delivery partner might call you using a US number, please pick up. They are calling from a software and no phone charge to you.
Please make sure that the receiver is expecting us during delivery date and time. We will not be able to wait more than 15 minutes at the receiver address. If re-delivery is needed, a re-delivery fees of minimum RM25 will be applied and is subject to the distance of the re-delivery. Re-delivery will subject to runner's availability and schedule.
Our delivery fees follows post codes as follows. If your delivery address is shown out of zone, please contact us directly. We might be able to deliver. Our list of post codes are non exhaustive, some postcodes might not be added in yet. Let us know if you can't find your postcode here.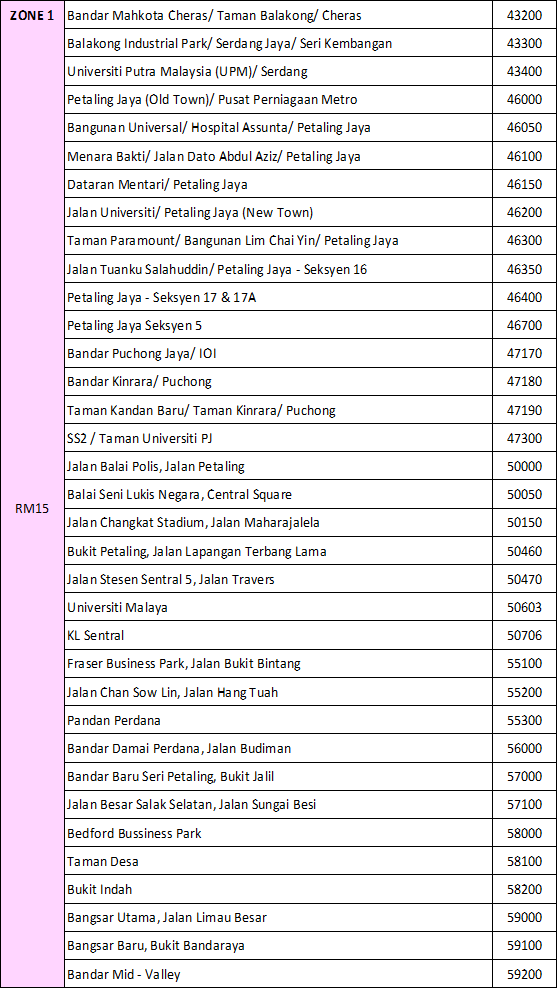 Free delivery to Zone 1 when you spend RM250 and above.
---

Free delivery to Zone 2 when you spend RM400 and above.
---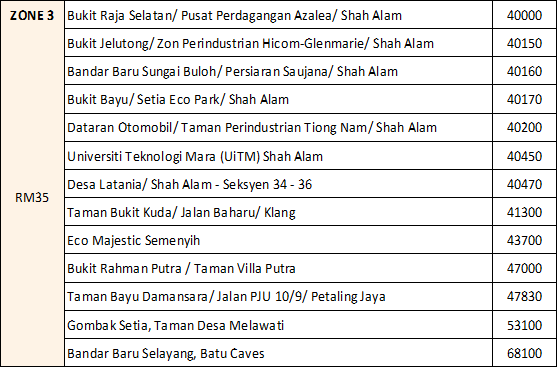 Free delivery to Zone 3 when you spend RM500 and above.
---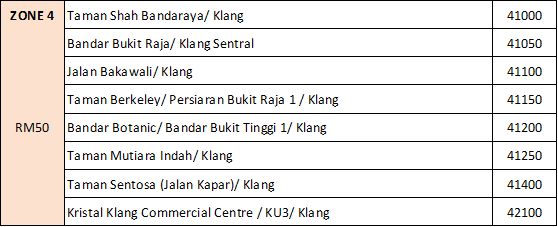 Free delivery to Zone 4 when you spend RM600 and above.
---